Desserts 101 for Kids and Kids-at-Heart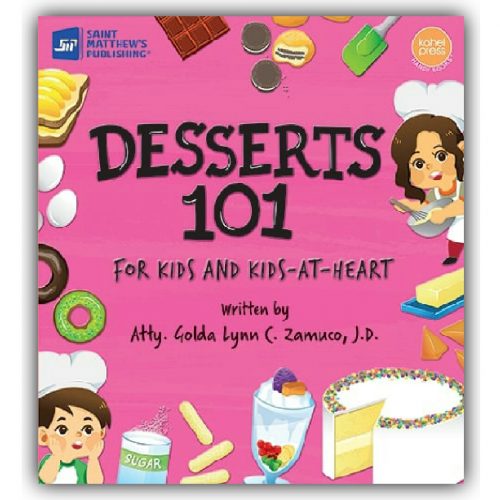 By Atty. Golda Lynn C. Zamuco, J.D.
Published by Kahel Press, ©2018.
DESSERT 101: For kids and kids-at-heart is for children and novice cooks who wish to learn the wonderful art of dessert making. With easy-to-follow instructions and a bunch of delightful recipes, it aims to introduce not only the fundamentals of cooking and baking, but also the values of discipline, responsibility, and joy in creation. We hope that the readers, both kids and kids-at-heart, find adventure and a plate-full of happiness in each sweet treat.
Description: : 144 pages : illustrations ; 17 x 15 cm
Language: English
ISBN: 978-971-625-398-6