Dalawa ang Daddy ni Billy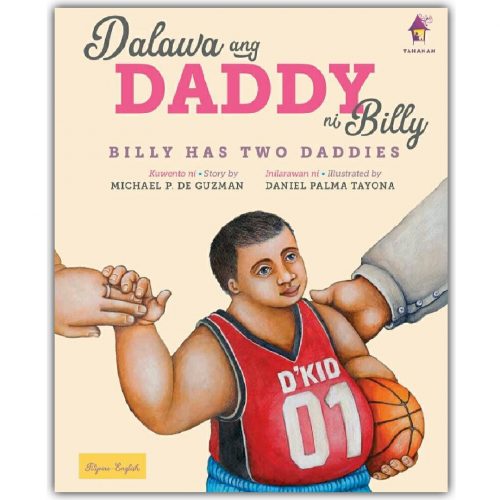 Written by Micheal P. De Guzman
Illustrated by Daniel Palma Tayona
Published by Tahanan Books for Young Readers, ©2018.
Billy thinks it's cool to have two daddies. Why then is he bullied in school? Why is his family "different"? De Guzman and Tayona's ground-breaking book celebrates the triumph of love over prejudice as Billy learns to appreciate his unique place in the world.
A heartfelt snapshot of family love… and a child's painless introduction to what being different is about." – Neni Sta. Romana-Cruz, Chair, National Book Development Board
"Brave in theme and bold in writing with warmth and clarity… this book shines a spotlight on gay life and fatherhood." – Danton Remoto, Head of School and Professor of English, University of Nottingham, Malaysia
Description: 32 unnumbered pages : color illustrations ; 28 x 23 cm
Language: Bilingual (Filipino-English)
ISBN: 978-621-422-004-5