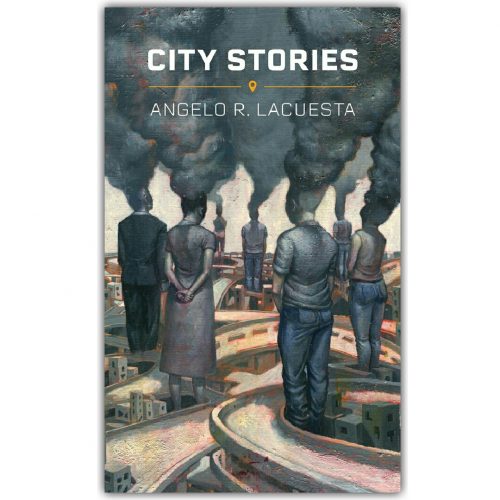 By Angelo R. Lacuesta
Published by Bughaw, an imprint of Ateneo de Manila University Press, ©2019.
When I was young I dreaded leaving my city for the countryside. It meant leaving the space around me: a small desk, a twin-sized bed, and the wall beside it, covered with posters of my favorite bands.
In this collection, I've chosen to briefly revisit the cities that I've written about across two decades of writing. Most of the stories have been extensively rethought and rewritten, and I hope that they offer a fresh experience to old readers, young citizens,  and new visitors alike.
Welcome to my cities, and thank you for your stay.
Description: 271 pages : illustrations ; 21 cm
Language: English
ISBN: 9789715509206