Bugtong Bugtong: Filipino Riddles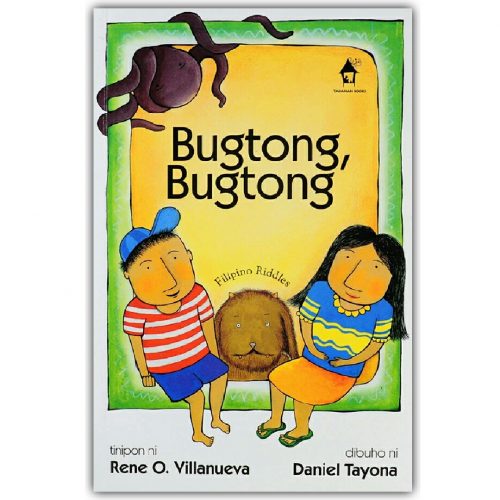 Written by Rene O. Villanueva
Illustrated by Daniel Tayona
Published by Tahanan Books for Young Readers: Distributed by Bookmark, ©1998.
Over 50 riddles abound in this zany collection of the most popular riddles in Filipino. Categories include parts of the body, fruits, and plants, toys and objects, and animals. Youngsters will enjoy extrapolating the answers from the fun and witty two-liners.
For ages 4 to 8.
Description: 71 unnumbered pages : color illustrations ; 23 cm
Language: Tagalog
ISBN: 971-630-093-2