Bantay: The Cat Who Wants to Be a Dog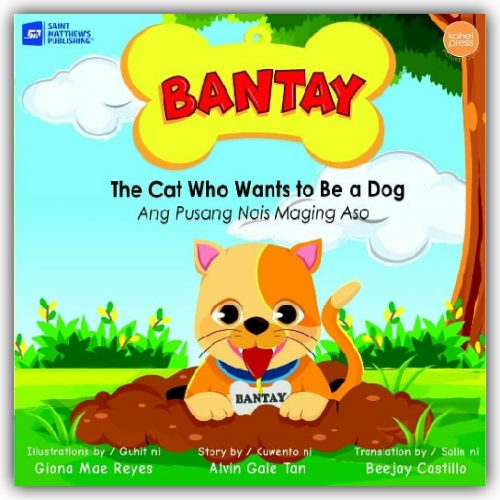 By Alvin Gale Tan
Illustrated by Giona Mae Reyes
Published by Kahel Press, ©2017.
Bantay loves to hang out and play with his doggy friends. That's perfectly normal, except for the fact that Bantay is a cat. He keeps hoping that he will become a dog someday.
One fateful day, his master gets into a dangerous situation. All the dogs in the neighborhood could not help his master. Will Bantay be able to save his master?
Description: 32 unnumbered pages : chiefly color illustrations ; 21 x 21 cm
Language: Bilingual (English-Filipino)
ISBN: 978-971-625-368-9