Asia's New Battlefield: The US, China and the Struggle for the Western Pacific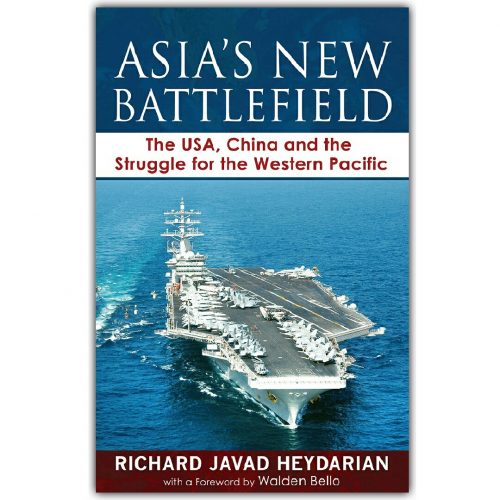 By Richard Javao Heydarian
Published by Anvil Publishing, Inc., ©2016.
This compact, insightful book offers an up-to-the-minute guide to understanding the evolution of maritime territorial disputes in East Asia, exploring their legal, political-security and economic dimensions against the backdrop of a brewing Sino-American rivalry for hegemony in the Asia-Pacific region. It traces the decades-long evolution of Sino-American relations in Asia, and how this pivotal relationship has been central to prosperity and stability in one of the most dynamics regions of the world. It also looks at how middle powers – from Japan and Australia to India and South Korea – have joined the fray, trying to shape the trajectory of the territorial disputes in the Western Pacific, which can, in turn, alter the future of Asia – and ignite an international war that could re-configure the global order. The book examines how the maritime disputes have become a litmus test of China's rise, whether it has and will be peaceful or not, and how smaller powers such as Vietnam and the Philippines have been resisting Beijing's territorial ambitions. Drawing on extensive discussions and interviews with experts and policy-makers across the Asia-Pacific region, the book highlights the growing geopolitical significance of the East and South China Sea disputes to the future of Asia – providing insights into how the so-called Pacific century will shape up.
Description: xii, 356 pages ; 24 x 16 cm
Language: English
ISBN: 9789712733055