All is Grace: An Autobiography (HB)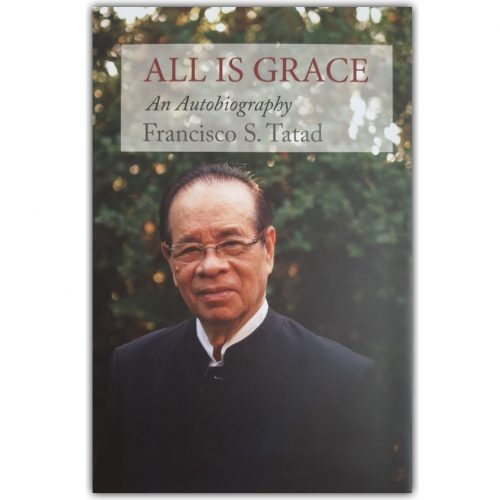 By Francisco S. Tatad
Published by Solidaridad Publishing House, ©2021.
When Francisco ("Kit") Tatad was just a little barefoot boy in Gigmoto, Catanduanes, he used to entertain adults by imitating the speech of the mayor of his town, thus earning the nickname "Little Mayor" –and prefiguring the long career that, in a few years, would make him one of the more remarkable public figures in Philippine politics. Now eighty-two, Tatad like Janus, the Roman God with two faces, one looking at the past and the other to the future, gives an inmate account of his fifty-year public career and reflects upon the destiny of his beloved country. With sustained journalistic rigor, he reveals details of the difficult and controversial choices that have marked the nation's history, the scandals that shook Malacañan Palace, and the delicate relationships with foreign countries.
ALL IS GRACE is not only the story of politician and public intellectual; it is, above all, the story of a man who has let his faith guide him in every step, who has dedicated his life to the good of his country and people, and whose individual destiny has been intertwined with that of his nation.
Description: 612 pages ; 23 x 15.5 cm
Language: English
ISBN: 978-971-8845-69-1