Where Did All the Fireflies Go?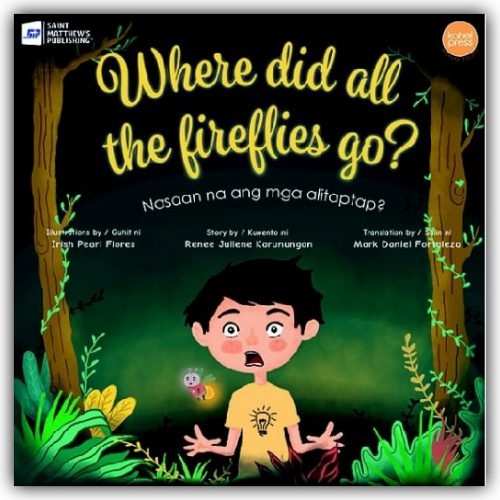 By Renee Juliene Karunungan
Illustrated by Irish Pearl Flores
Published by Kahel Press, ©2017.
A young boy named Tonyo and a firefly named Ningning are best friends. They grow up together until one day, Ningning and the other fireflies are forced to leave town because of pollution.
Tonyo did whatever he could to make the fireflies return. His neighbors were inspired to also take on proactive measures to help save the environment. Will Tonyo and Ningning ever be reunited?
Description: 32 pages : color illustrations ; 21 x 21 cm
Language: Bilingual (English-Filipino)
ISBN: 978-971-625-373-3