The Star-Entangled Banner: One Hundred Years of America in the Philippines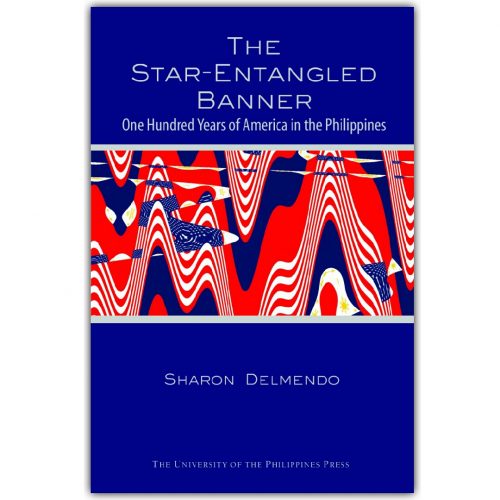 By Sharon Delmendo
Published by The University of the Philippines Press, ©2005.
During a ceremony held in 1996 to commemorate the fiftieth anniversary of formal Philippine independence, the U.S. flag was being lowered while the Philippine flag was being raised, and the two became entangled. In The Star-Entangled Banner, Sharon Delmendo demonstrates that this incident is indicative of the longstanding problematic relationship between the two countries. When faced with a national crisis or a compelling need to reestablish its autonomy, each nation paradoxically turns to its history with the other to define its place in the world.
Each chapter of the book deals with a separate issue in this linked history: the influence of Buffalo Bill's show on the proto-nationalism of José Rizal, who is often described as the "First Filipino"; the portrayal of the Philippines in American children's books; Back to Bataan, a World War II movie starring John Wayne; the post-independence fiction of F. Sionil José; and the refusal of the U..S military to return the Balangiga Bells, which were taken as war booty during the Philippine-American War. Ultimately, Delmendo demonstrates how the effects of U.S. imperialism in the Philippines continue to resonate in U.S. foreign policy in the post cold war era and the war on terrorism.
Description: 229 pages : illustrations ; 24 x 16 cm
Language: English
ISBN: 971-542-484-8