The Murillo Bulletin: Journal of PHIMCOS, Issue No.3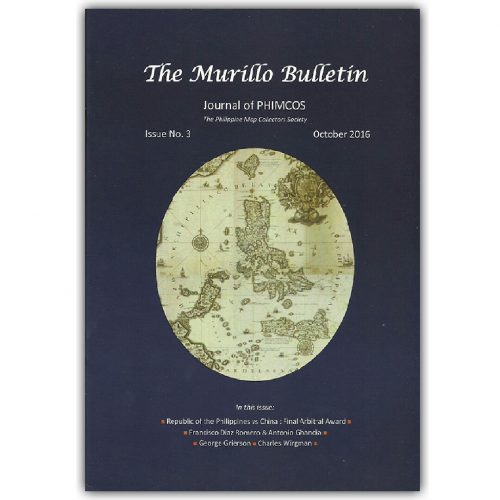 By PHIMCOS
Published by PHIMCOS, the Philippine Map Collectors Society, Inc., ©2016.
One of the best image reference catalogues featuring the issue of Philippines vs China: Final Arbitral Award, Francisco Diaz Romero & Antonio Ghandia, George Grierson and Charles Wirgman. Printed by Kayumanggi Press, Quezon City, Philippines.
Description: 24 pages : color illustrations ; 30 x 21 cm
Language: English