The Material Matters: A Sourcebook on Material Manipulation for the Homestyle Industry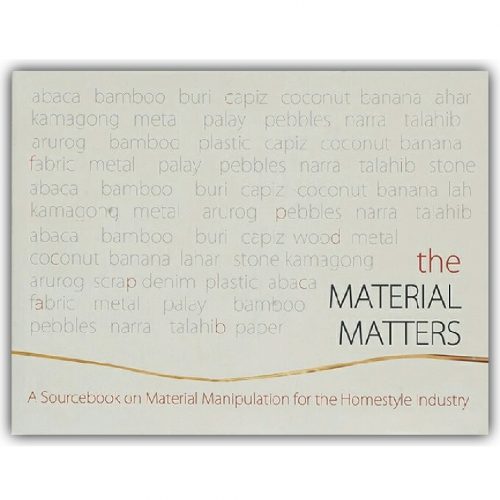 Edited by Joan Lopez-Flores
Published by the Department of Trade and Industry and the Design Center of the Philippines,©2014.
The Material Matters presents the Filipino people's creative ingenuity in product design and development by way of material manipulation techniques and creations. This book is an indispensable resource for students, designers, and manufacturers.
Description: 112 pages : color illustrations ; 19 x 25 cm
Language: English
ISBN: 978-971-0409-26-6