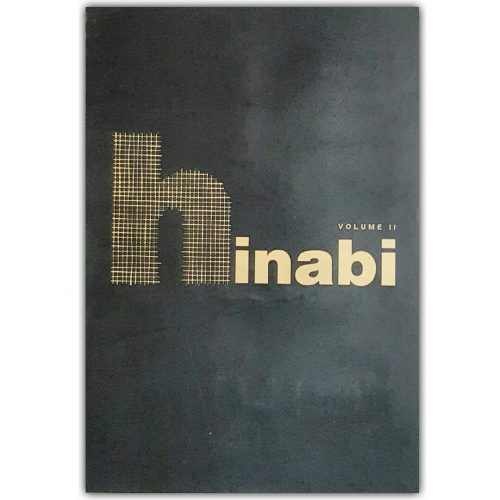 By Design Center of the Philippines
Published by Design Center of The Philippines
Hinabi explores new weaving patterns, techniques, and combinations to improve the appeal of local fibers for the international market. The fibers were woven either singly or in combination with other fibers to give fashionable twists to the simplicity of abaca, raffia, buntal, waterlily, buri leaves and the Catanduanes Grass.
As in the first volume, Hinabi Volume II presents unique fabric designs resulting from the collaboration of the Philippine Textile Research Industry (PTRI), the Product Development and Design Center of the Philippines (PDDCP), and with weavers from Albay, Cavite, Iloilo and Quezon Province.
In line with PDDCP's mandate to serve industry and the public with design and technology information, each woven prototype is represented by a swatch in this sourcebook to provide the public with a concrete showcase of the project. This sourcebook provides industry with the actual look and feel of the woven materials. More than being a visual presentation, HINABI II is an alternative view on our local fibers.
Description: 20 pages : color illustrations ; 42 x 30 cm
Language: English