Philippine Ancestral Gold (SB)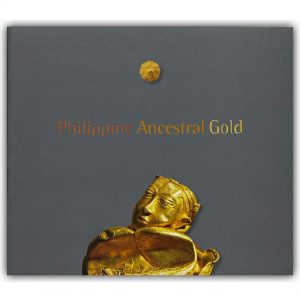 edited by Florina H. Capistrano-Baker ; essays by Florina H. Capistrano-Baker, John Guy, John Miksic ; with contributions by Jamie Kelly, Warren Peterson, Ditas R. Samson.
Published by Ayala Foundation, Inc., ©2011.
This book situates more than 1,000 gold objects recovered in the Philippines from the 1960s to 1981 within the context of early Southeast Asia. Many of these treasures were found in association with 10th – 12th century Chinese export ceramics. Formal similarities with objects from other Southeast Asian cultures affirm regional affinities and inter-island trade networks that flourished in the region before regular contact with the Western world. The collection, originally assembled by Leandro and Cecilia Locsin, includes an array of golden sashes, necklaces, pectorals, diadems, earrings, finger rings, and arm and leg adornments.
Description: 300 pages : color illustrations ; 24 x 28 cm
Language: English
ISBN: 978-971-8551-74-5