PAGTULOG NA, NENE: A Hiligaynon Lullaby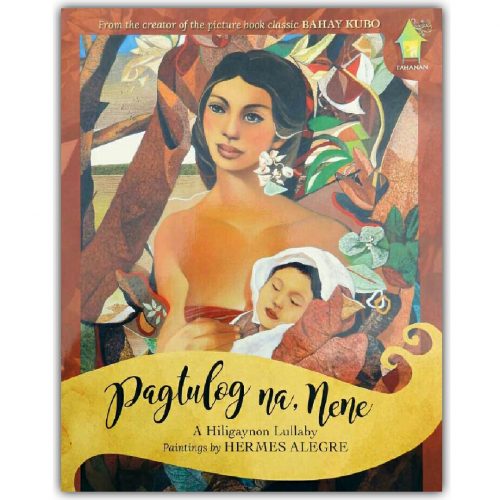 Illustrated by Hermes Alegre
Published by Tahanan Books for Young Readers, ©2017.
If you loved Hermes Alegre's art in BAHAY KUBO (1993), you'll love his mother and child paintings against vivid countryside backdrops in his new picture book, PAGTULOG NA, NENE (2017).
"Pagtulog na, Nene" is a gentle lullaby from the Hiligaynon-speaking people of Panay Island in Western Visayas, Philippines. The name "Nene" is a term of endearment for a female child or a young woman in the Visayas, and even in Luzon. Today, the song is frequently rendered in arranged choral style because of its sweet melody and flowing rhythm. It is possible that there are other versions of this lullaby, since folk songs are an oral tradition. They are shaped and reshaped over time by the people that sing them.
Description: 16 unnumbered pages : chiefly color illustrations, notated music ; 26 cm
Language: Bilingual (Hiligaynon and English)
ISBN: 978-621-422-013-7