Olvidon and Other Stories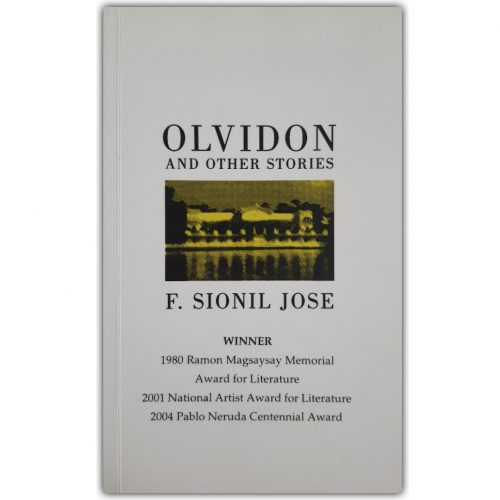 By F. Sionil Jose
Published by Solidaridad Publishing House, ©1988, 1st Printing 1989, 2nd Printing 1997, 3rd Printing 2004.
In this collection of short fiction, F. Sionil José — the Philippines' most widely translated author — takes his readers into that intriguing and fascinating landscape of the Filipino condition. The title story is a graphic allegorical rendering of the disease which has long afflicted the upper reaches of Filipino society. Then with the deft strokes of a master storyteller, the author takes his readers into the far reaches and the inner depths of the Filipino experience.
Description: 255 pages ; 18 x 11 cm
Language: English
ISBN: 978-971-8845-18-6