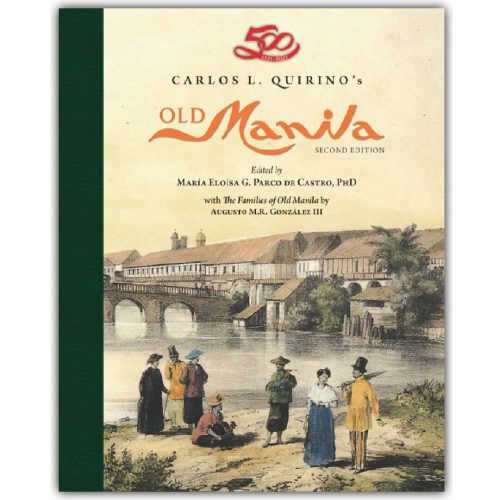 By Carlos L. Quirino ; edited by Maria Eloisa G. Pardo De Castro
Published by Vibal Group Inc., ©2016.
First published in 1971, this collection of essays by National Artist Carlos L. Quirino charts the changing nature of Manila and its inhabitants. It examines Manila from the early 11th c. through the end of Spanish rule and addresses varied themes as religion, theater, war, food, pestilence, immigration, crime and punishment, coinage, and art.
This new edition contains the original text with enriched visuals-maps, postcards, engravings, sketches, and photographs-making it a comprehensive pictorial record of Manila and its denizens through the centuries.
Description: 319 pages : color illustrations ; 29 x 23 cm
Language: English
ISBN: 978-971-97-0696-0