Kirial de Baclayon año 1826: Hispanic Sacred Music in 19th Century Bohol, Philippines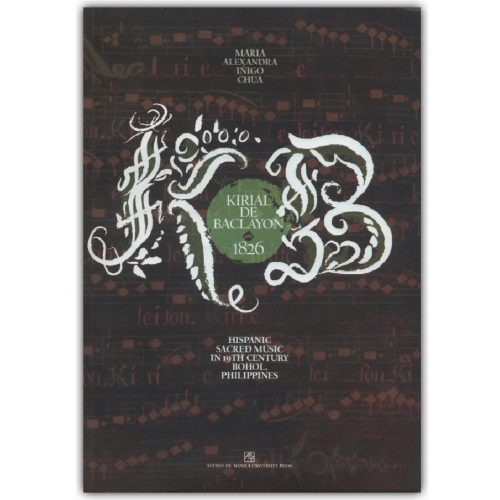 By Maria Alexandra Iñigo Chua
Published by Ateneo de Manila University Press, ©2010.
The book discusses the surviving collection of cantorales (or libros de coro or choir books) found in the ecclesiastical museum of the church of Baclayon in the province of Bohol. This study, in particular, focuses on the Kriial de esta Yglesia de Baclayon dated 1826 which contains Mass cycle compositions used in the liturgical service of the Roman Catholic Church.
Description: 184 pages : color illustrations ; 26 x 18 cm
Language: English
ISBN: 9789715506038