Halo-Halo Espesyal: SinoBayani? Jose Rizal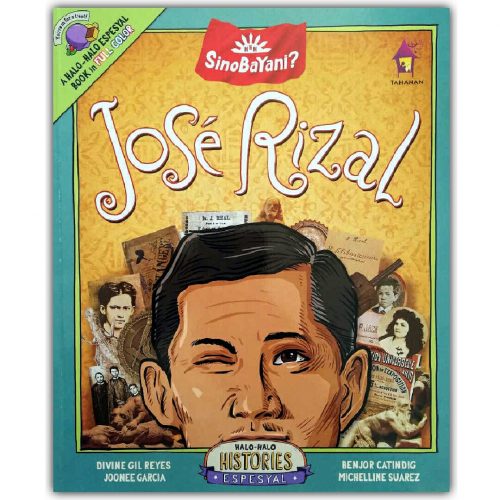 Written by Divine Reyes, Michelline Suarez, Joonee Garcia
Illustrated by Benjor Catindig
Published by Tahanan Books for Young Readers,©2019.
What do we know about Rizal?
We know he was a hero, we know he wrote a couple of bestselling books, and we know that we have a national park named after him. But way before all of that, he was a kid. Small for his age, skinny and bullied. So what happened in between?
This is a book about the boy that existed before that hero happened–an awkward misfit who somehow found himself in a position of greatness. This is the story of Rizal told the Halo-halo way, and we hope it will help you get to know him a little better.
Without connecting Rizal's context to the present, he will cease to be relevant. This book makes Rizal come alive for today's Filipinos–the very youth whom Rizal called the "fair hope of the Motherland." – Xiao Chua, public historian
Halo-Halo Histories was created to make the study of Philippine History fun and engaging for young people.
Description: 40 pages : color illustrations ; 28 x 23 cm
Language: English
ISBN: 978-621-422-025-0