Folk Influence On Modern Philippine Art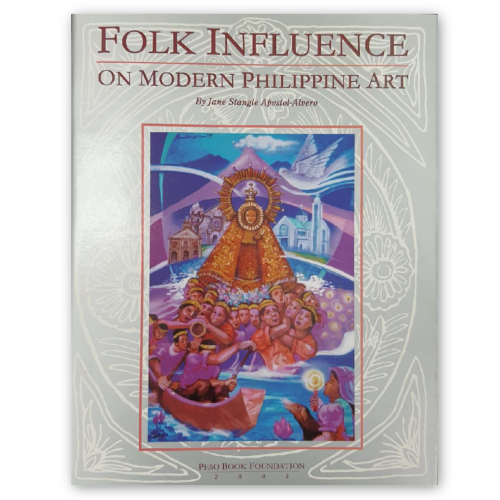 By Jane Stangle Apostol-Alvero
Published by Peso Book Foundation, ©2002.
Folk art is a subject matter one would hardly associate with modern art, this book puts the two topics together.
This book is about the most interesting, most meaningful, and most exciting kind of modern art being produced by the visual artists of here and now- the one that draws inspiration from our folk roots.
The artists in this book have one commonality. They all have assimilated some folk device into their work that gives a definitive stamp and flavor to the final product. And so they stand out. These artists may not necessarily be folk by their subject matter or orientation. But the lovely aroma and bouquet of their produce comes from the folk leanings and derivatives they happen to integrate into their work. Some of these artists were not consciously aware they were picking up from the folk. Which is the best way to paint in the first place. Instinctively. From the heart.
Description: 107 pages : color illustrations ; 29 x 22.5 cm
Language: English
ISBN: 978-621-95213-1-4