ANG DANGKAL NI MATMAT: A Count & Measure Book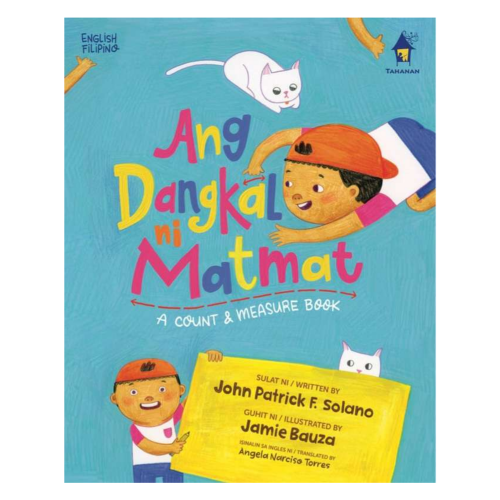 Written by: John Patrick F. Solano
Illustrated by: Jamie Bauza
Published by Tahanan Books for Young Readers, ©2022.
Who needs rulers, when young Matmat can use the length of his open hand to measure and count? Youngsters will relish counting along with Matmat as he sets about measuring his family, one dangkal at a time!
Description: 16 pages : color illustrations ; 25 x 20 cm
Language: English
ISBN: 978-621-422-046-5