The Murillo Bulletin: Journal of PHIMCOS, Issue No.9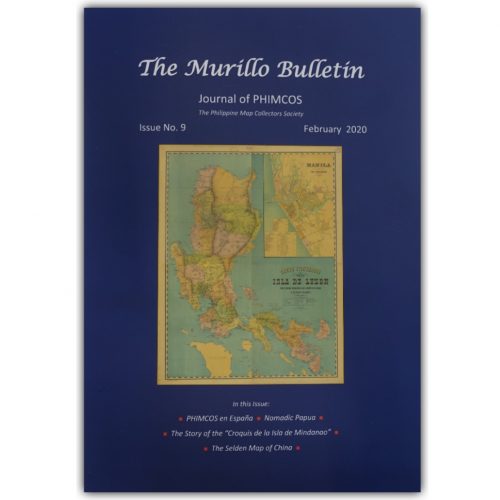 By PHIMCOS
Published by PHIMCOS, the Philippine Map Collectors Society, Inc., ©2020.
The first 2020 issue features 7 topics and presentations:
1) PHIMCOS News & Events.
2) PHIMCOS en España by Margarita V. Binamira, Maria Paz K. Fabella & Peter Geldart.
3) Addenda & Corrigenda.
4) The Story of the "Croquis de la Isla de Mindanao" by Christian Perez.
5) Book Review: The Selden Map of China by Hongping Annie Nie.
6) Nomadic Papua by Richard T. Jackson.
7) PHIMCOS Trustees, Members & Committee Members.
Description: 32 pages : color illustrations ; 30 x 21 cm
Language: English