The Murillo Bulletin: Journal of PHIMCOS, Issue No.7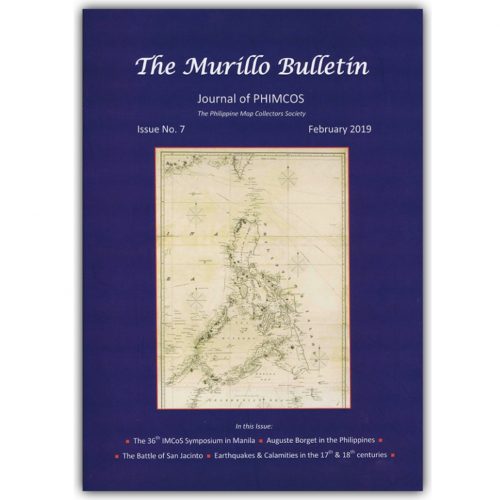 By PHIMCOS
Published by PHIMCOS, the Philippine Map Collectors Society, Inc., ©2019.
The first 2019 issue features 5 presentations:
1) The 36th IMCoS Symposium in Manila 2018 – by Rudolf J. H. Lietz.
2) August Borget's visit to Manila in 1839 – by Robin Bridge.
3) August Borget's Painting of Jala-Jala – by Andoni Aboitiz.
4) British Navel Actions in the Philippines – by Thomas B. Colvin, Peter Geldart & Christian Perez.
5) Earthquake & Calamities in the Philippines of the 17th & 18th centuries – by Jorge Mojarro.
Description: 32 pages : color illustrations ; 30 x 21 cm
Language: English