The Murillo Bulletin: Journal of PHIMCOS, Issue No.12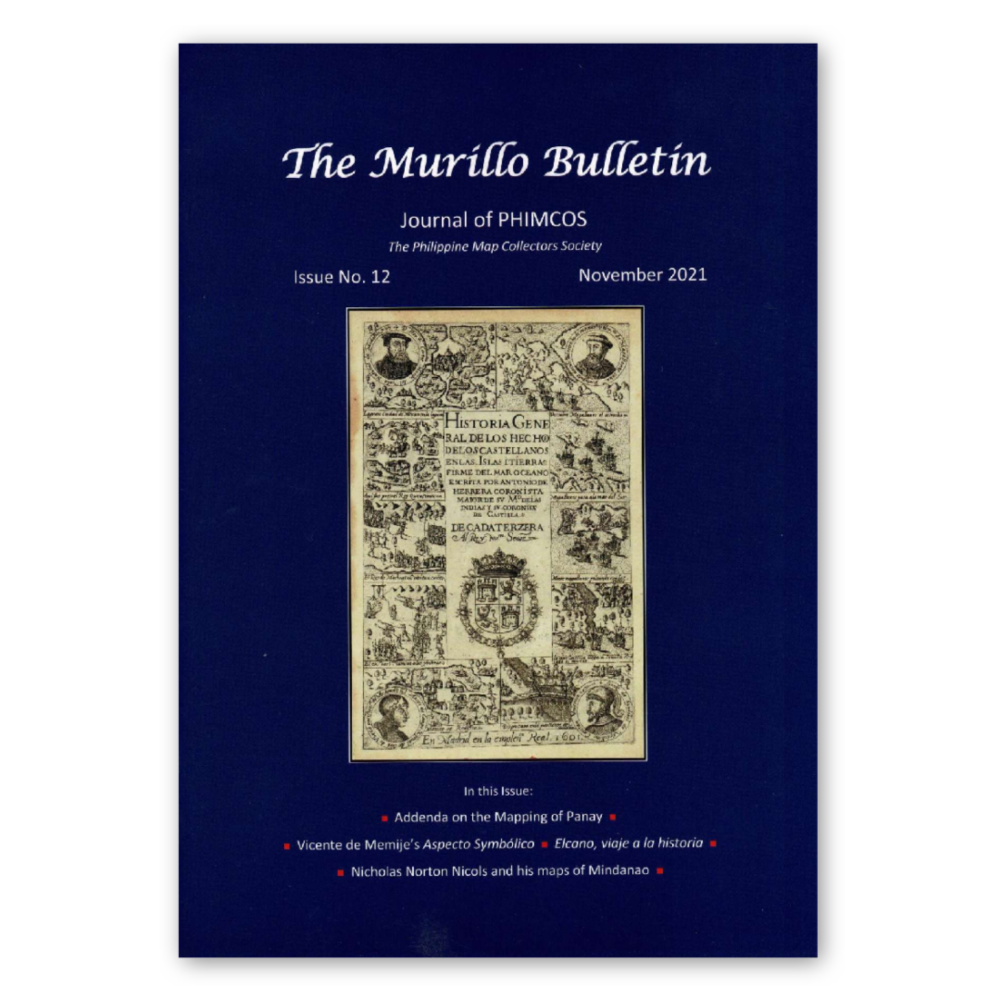 By PHIMCOS
Published by PHIMCOS, the Philippine Map Collectors Society, Inc., ©2021.
The second 2021 issue features 5 presentations:
1) Addenda on the Mapping of Panay.
2) The 'Aspecto Symbólico del Mundo Hispánico' by Ricardo Padrón.
3) Elcano, viaje a la hsitoria, reviewed by Juan José Morales.
4) A VOC Chart of Mindanao.
5) Nicholas Norton Nicols and his maps of Mindanao by Peter Geldart.
Description: 44 pages : color illustrations ; 30 x 21 cm
Language: English