The Life, Art, and Times of Damian Domingo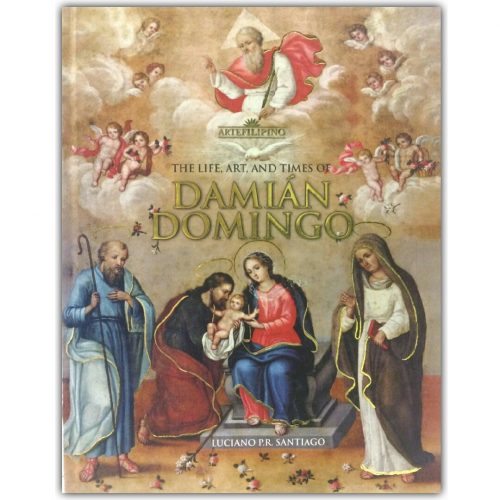 By Luciano PR Santiago
Published by Vibal Group Inc., ©2010.
Before Juan Luna or Felix Resurreccion Hidalgo were winning acclaim in the salons of Europe, there was a Filipino master in Tondo who earned his reputation among Spaniards and countrymen alike. Damian Domingo painted vivid official portraits and religious tableaux, and his albums of colorful tipos del pais immortalized the diverse costumes and lifestyles of early 19th-century Philippines. All these bore his distinctly Filipino style, drawn from experience as a self-taught artist—experience which led to a career as a pioneering art teacher and director of the first Philippine art academy. With engaging prose and exhaustive research—including Domingo's last will and testament and rediscovered self-portrait—Luciano PR Santiago sheds new light on a man who laid the foundations of Western art in the Philippines.
Description: 215 pages : color illustrations ; 29 x 23 cm
Language: English
ISBN: 978-971-0538-13-3