The Life and Times of Purita Kalaw-Ledesma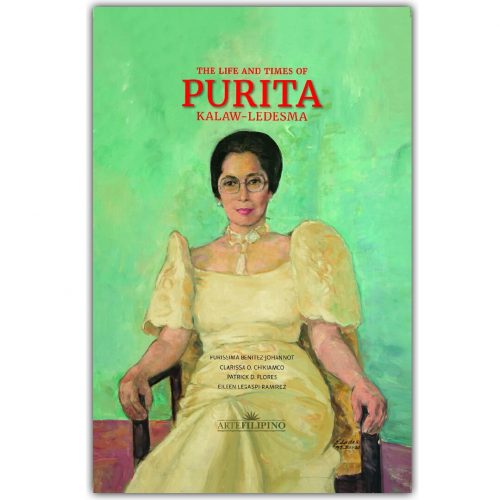 Edited by Purissima Benitez Johannot
Published by Vibal Group Inc., ©2017.
Purita Kalaw-Ledesma was a seminal figure in Philippine art. As a founding member and first president of the Art Association of the Philippines, her vision, stewardship, and generosity of spirit enabled Philippine modern art to gain a foothold and eventually find a permanent place in the public consciousness. As a scholar, artist, patron, and businesswoman, she provided countless opportunities for artists to explore their potentials and for the public to appreciate and engage with modern thought.
Art historians Eileen Legaspi-Ramirez, Clarissa Chikiamco, and Patrick Flores look closely at Purita's archives in order to better understand them. This publication is an indispensable introduction to one of the largest compilations of primary materials on the arts from Philippine journals. It is also an insight into one person's drive to preserve the involvement and legacy of key figures in the modern art movement in the postwar Philippines.
Description: 200 pages : illustrations (chiefly color) ; 29 x 23 cm
Language: English
ISBN: 978-971-97-0699-1