Fifty Shades of Philippine Art: Toti Cerda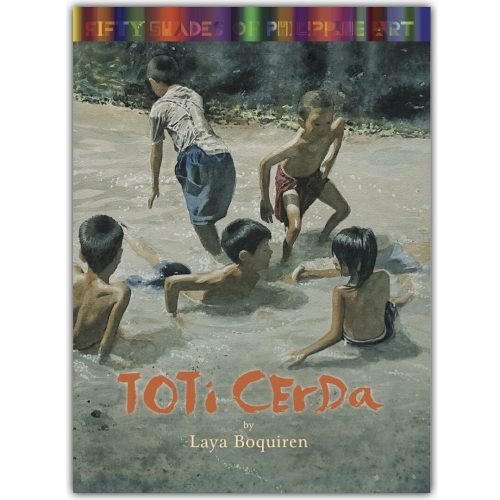 By Laya Boquiren
Published by Vibal Group, Inc.
Visual artist Toti Cerda has worked in various media, including pen and ink and acrylic; but it is his outstanding watercolor paintings, produced during his productive tenure as a house artist at Gallery Genesis for almost thirteen years, that led to him being hailed as a
grandmaster aquarelle. Having reaped numerous awards and been exhibited in different galleries and museums, he has become known for his paintings of children whose playfulness and earnest naïveté allow viewers a respite from the turbulent times.
Cerda's compelling and unlikely success story serves as a backdrop in particular to the little-known aspects of the history of Philippines watercolor painting from the nineteenth to the present century. This book thus serves as a pleasurable guide to art lovers who are interested in widening their aesthetic horizon and sensibility.
Description: 88 pages : color illustrations ; 31 x 23 cm
Language: English
ISBN: 978-971-97-0710-3