The Anvil Jose Rizal Reader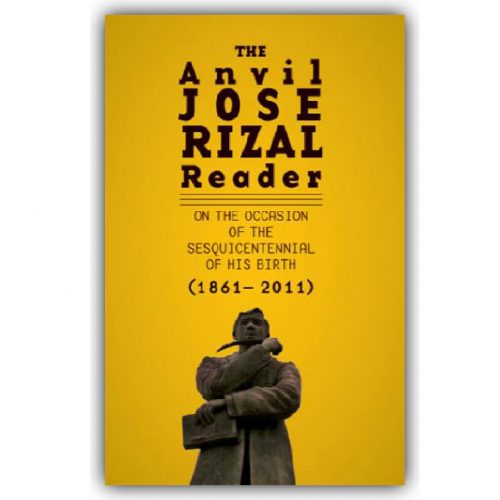 Edited by Ani Habulan
Published by Anvil Publishing, Inc. ©2011.
Published on the occasion of the sesquicentennial of Jose Rizal's birth in 2011, The Anvil Jose Rizal Reader gathers works–in words and in images–that celebrate the life and works of Rizal through the eyes of both seasoned and young writers and artists.
Among the writers featured in this anthology are Susie Baclagon-Borrero, Ian Rosales Casocot, Adrian Cristobal, Randy David, Conrado de Quiros, Barbara Gonzalez, Patricia Laurel, Mario Miclat, Vim Nadera, Ambeth Ocampo, and Rene Villanueva.
Description: 158 pages : illustrations ; 22 x 14 cm
Language: English
ISBN: 9789712726057