Rocio Doll by Rajo Laurel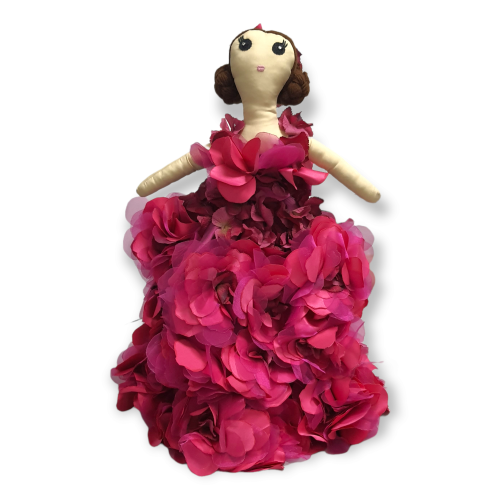 The Rocio doll was inspired by my good friend Rocio Olbes. She is always a very happy and fun person with a vibrant and buoyant personality, which I wanted to bring out in the gown for this doll.
The gown for Rocio doll is made out of silk satin and has a square neckline. The dress has a 3-layered skirt which is decorated by hand-made silk flowers of organza and taffeta.
Height: 55 cm