Maximo V. Soliven: The Man and the Journalist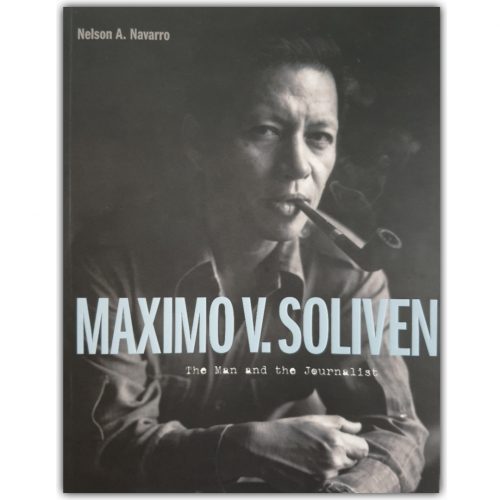 By Nelson A. Navarro
Published by Solidaridad Publishing House, ©2011.
Max walked with princes and prime ministers, with celebrities and the common people. He saw the piteous depths of poverty as well as the heights of profligacy and conspicuous consumption. He understood only too well the compulsive attraction of totalitarianism among the intellectuals and because he was an intellectual himself, he resisted that compulsion courageously and consistently. He saw the righteousness of revolution–he had witnessed it all over Asia and particularly in Vietnam about which he wrote with relentless scrutiny. His voice, however, was not strident–it was cool, deliberate, for though he believed in its righteousness, he was also mindful of its horrible cost. But when Martial Law was declared by Marcos–his position was steadfast, unequivocal–a position which demanded of the men and all those who thought like him, raw courage and the willingness to sacrifice.
F. Sionil Jose
National Artist for Literature
Description: 396 pages ; 25 x 19.5 cm
Language: English
ISBN: 978-971-8845-51-6