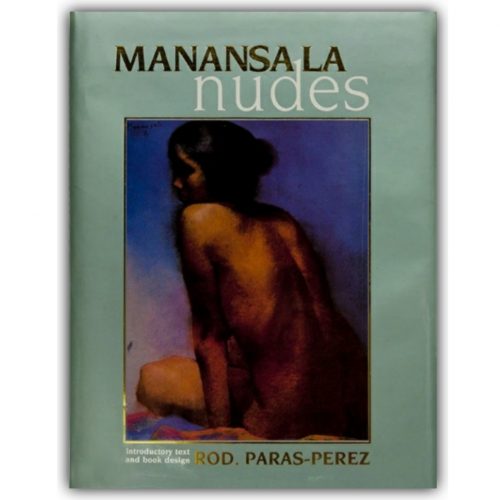 By Rodolfo Paras-Perez
Published by Eugenio Lopez Foundation, Inc., ©1989.
Vicente Manansala (1910-1981) was a leading Filipino modernist painter known for his development of transparent cubism. He studied at the UP School of Fine Arts in the late 1920s and further studies at the Ecole des Beaux-Arts in Canada and France. He was one of the Thirteen Moderns and considered as one of the 'Big Three' in the movement together with H.R. Ocampo and Cesar Legaspi. He was proclaimed National Artist for Visual Arts in 1981.
This book focuses on Manansala's nude drawings and sketches, which was his "great obsession". Drawing was for Manansala, "the most important weapon a painter must possess." This book features numerous images of the female nude, mostly rendered in charcoal, pastel, crayon, and watercolor. It also includes an introductory text by Rod Paras-Perez, a compilation of interviews by Felicidad Tan, as well as writings by Manansala.
Description: 148 pages : illustrations ; 30 x 24 cm
Language: English
ISBN: 971-1005-28-X