Amorsolo: Love & Passion, 2nd Edition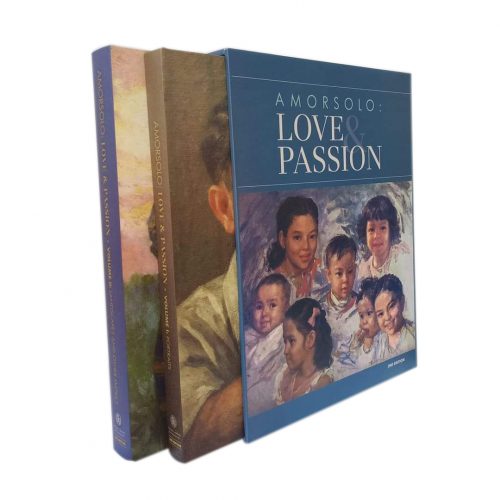 By Sylvia Amorsolo-Lazo, Edited by Krip Yuson
Published by Fernando C. Amorsolo Art Foundation, Inc., ©2018.
Amorsolo: Love & Passion 2nd Edition, the two-volume coffee table book set, delves deeper into the stories and subjects behind the Maestro's famous portraits and landscapes, as recounted by his daughter and painting assistant Sylvia Amorsolo-Lazo.
The boxed set with two mini-coffee table books (9.5 x 12.75 inches) with portraits and landscapes.
Language: English
ISBN: (vol. 1) 978-971-94324-3-2 ; (vol. 2) 978-971-94324-4-9