International Extradition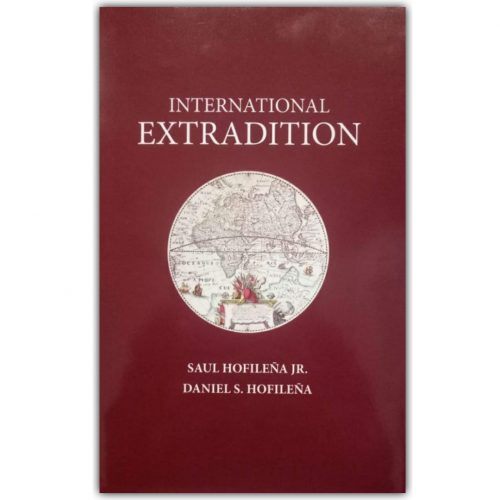 By Saul Hofileña, Jr. and Daniel S. Hofileña
Published by Baybayin Publishing, ©2020.
Because we are both barristers and teachers of the law, we decided to write about an overlooked field of the law-International Extradition. Why has such an important subject been neglected? The only explanation we can offer is that extradition is treaty-based, so it demands the study of legal norms of different, if not entirely distinct jurisdictions. A student of extradition must therefore remove himself from familiar grounds and venture into the realm of International Law.
By transcribing our thoughts into print, we hope that someday this book will find its way into the physical world of classrooms with teachers and students instead of the virtual world of the internet where pixels reign supreme and people are like talking postage stamps in a bizarre philatelic collection.
-Saul Hofileña, Jr.  and Daniel S. Hofileña
Description: 176 pages ; 24 x 16 cm
Language: English
ISBN: 978-971-95874-1