Dr. Jose Rizal's Chinese Ancestry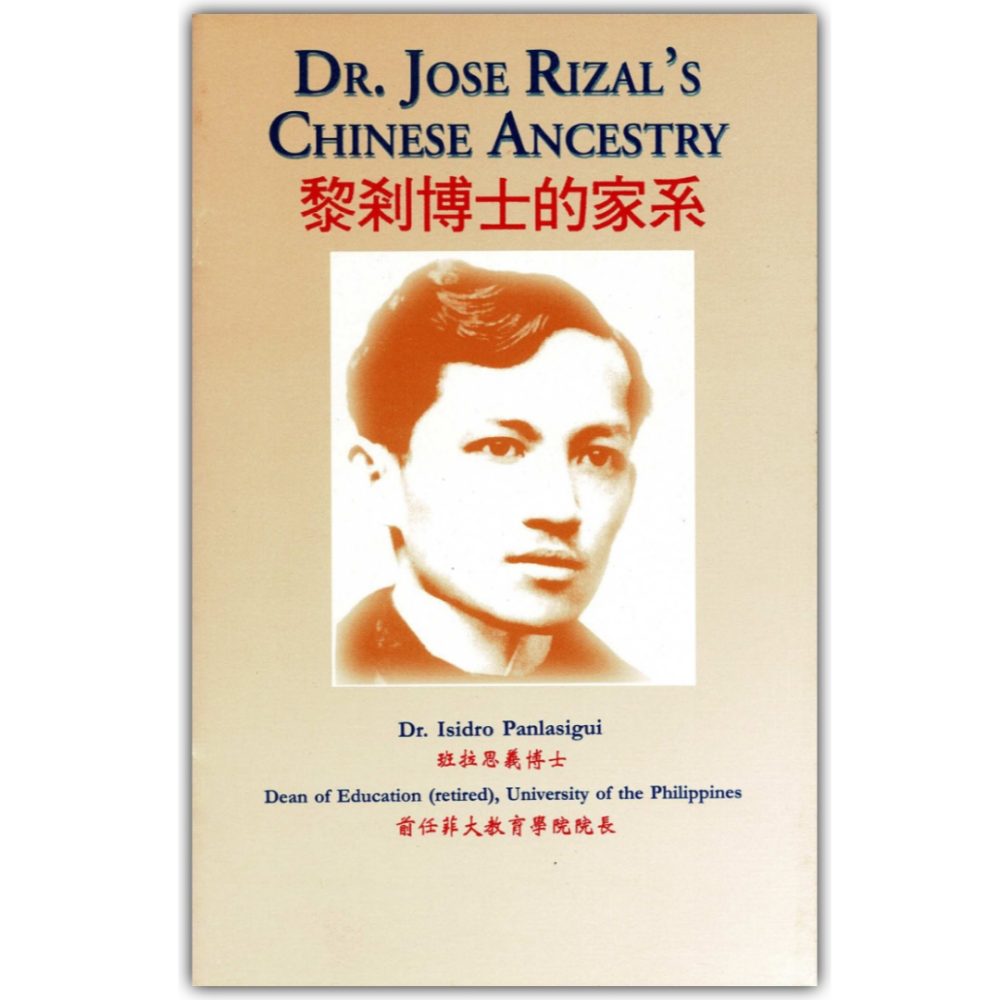 By Dr. Isidro Panlasigui
Published by Kaisa Para Sa Kaunlaran, ©1999.
"The Great Malayan's lineage shows that the Philippines is the real melting pot of races, the dream of oneness of mankind come true."
Dr. Isidoro Panlasagui in his article, "Dr. Jose Rizal's Chinese ancestry," published in the 1953 Fookien Times Yearbook. Many scholars have written about this subject matter, but we singled out Dr. Panlasagui's article for reprinting because of his valuable insights on racial and cultural integration in this true melting pot of races that is the Philippine society.
Reprinting the bilingual edition of this article will not just help enhance awareness of Dr. Rizal's roots but also the significant contribution of the Chinese blood in the veins of most Filipinos. Just as Dr. Panlasagui concluded: "The most significant Chinese contribution to the Filipino people is not in the form of economic goods and skills, but in the form of human beings– the large number of Chinese who came and settled in the Philippines."
Description: 40 pages ; 21.3 x 13.6 cm
Language: English and Chinese
ISBN: 978-971-8857-19-2