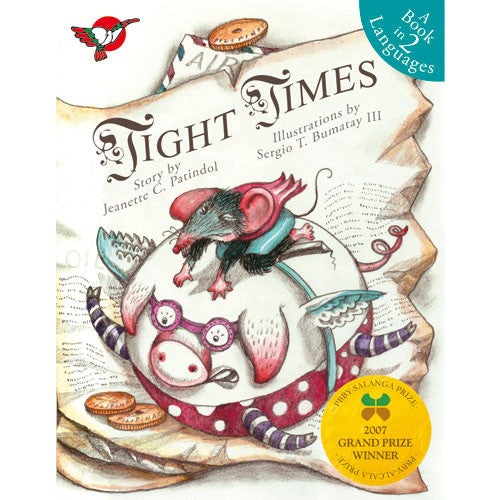 Story by Jeanette Patindol
Illustrated by Sergio Bumatay III
Published by Adarna House, Inc., ©2005.
2007 PBBY-Salanga Grand Prize Winner
2007 PBBY-Alcala Grand Prize Winner 
They have less food to eat, less things to use, less places to go. What does a family do when faced with tight times?
Kaunti na lang ang pagkain nila, kaunti na lang ang gamit nila, at kaunti na lang din ang puwede nilang puntahan. Ano ang gagawin ng pamilyang dumadaan sa hirap?
Age Recommendation: 8+
Description: 32 pages : color illustrations ; 22.8 x 17.8 cm
Language: English
ISBN: 978-971-508-307-2