Odette Doll by Rajo Laurel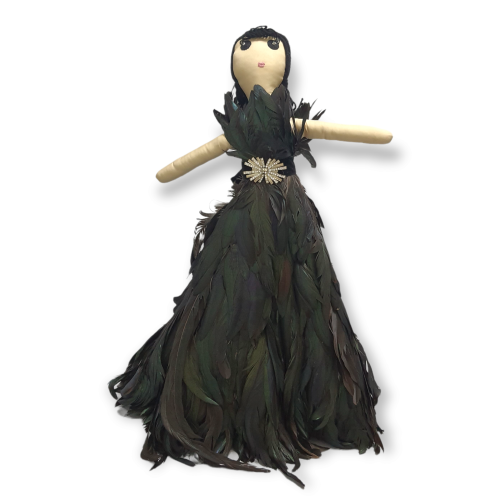 The Odette doll is named after the character of Swan Lake. Essentially I wanted to express the drama of Swan Lake.
The gown is made out of cock feathers which are individually hand sewn onto the base of the dress and fastened with a velvet sash and a crystal element on the center of the sash.
Height: 55 cm