Mangrove Floor Candelabra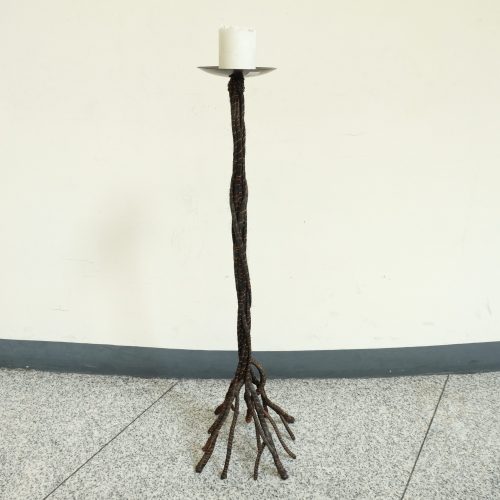 TADECO Home creates using all-natural fibers. Abaca* fiber (Musa textilis) also known as "Manila Hemp" is intricately handwoven by the region's ethnic indigenous people into fine t'nalak fabric, using traditional techniques passed on from one generation to the next. This distinctive fabric is then converted into contemporary home accents and lighting pieces by skilled artisans of Mindanao.
TADECO Home has evolved from a community development program of (TADECO) Tagum Agricultural Development Co., a major banana exporter in Asia, into a globally acknowledged and sustainable handicraft manufacturing business in the Philippines. It also produces handmade paper and other products made of banana fiber sourced exclusively from TADECO's plantations.
The mangrove candelabra is made of metal bars covered with banana fiber held together with metal wire of copper brass or stainless steel. This design is intended to resemble a mangrove found on the shoreline. This decorative element is totally handmade. This product is made by skilled artisans from Mindanao.
Weight: 1 kg
Color: Rust
Size: 90 cm
Material: Abaca fibers