Larawan: Portraits from the Past Notecards by BenCab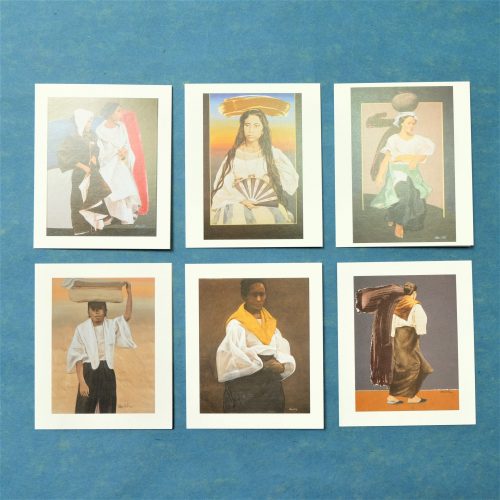 This set of 12 notecards features six images by BenCab and comes with envelopes.
A National Artist of the Philippines, BenCab is a cultural icon in his country. A pioneer in the 70s for addressing social and political issues, as well as his portrayal of Filipino identity, he is acclaimed for his draftsmanship in expressing universal human sympathies and everyday narrative drama.
BenCab spent 13 years in London in the 70s where the physical distance to his country heightened his awareness of his root culture and realities of life in the Philippines. It was then that he discovered a trove of 19th century Filipina photographs on which his LARAWAN series of paintings is based.
Portraits of the gentle, at once defiant, Filipina, in casual repose or in the midst of daily life, dressed in her voluminous native attire, recreate a vanished world that manifests the artist's emotional fondness for his human subject.