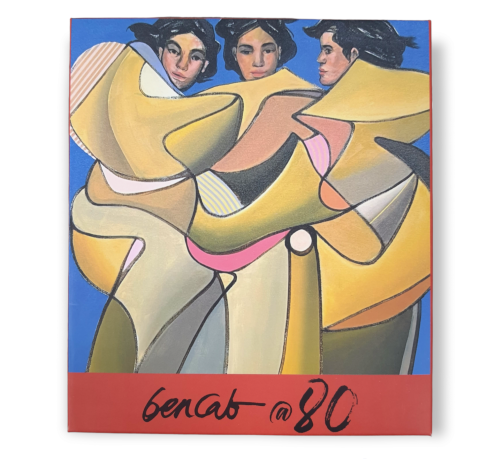 This set of 12 notecards features twelve images by BenCab and comes with envelopes.
A National Artist for Visual Arts since his conferment in 2006, Ben Cabrera, or BenCab is an icon in the Philippines. A pioneer in the 70s for addressing social and political issues, as well as his portrayal of Filipino identity, he is acclaimed for his draftsmanship in expressing universal human sympathies and everyday narrative drama.
The exhibition BenCab @80 at the BenCab Museum in 2022 celebrated the artist's 80th birthday and almost 60 years of his creative career. It featured recent paintings of women in multicolored kimonos reminiscent of Sabel and Isadora the dancer and metal sculptures. The sculptures were the result of a collaboration with Abitare Internazionale, purveyor of European contemporary home furnishings and art. BenCab's paintings were reinterpreted into sculptures made from various metals in different finishes and produced in Italy.
It is the artist's continuing tribute to and appreciation of the female form, draped and in constant movement.