Beatriz Doll by Rajo Laurel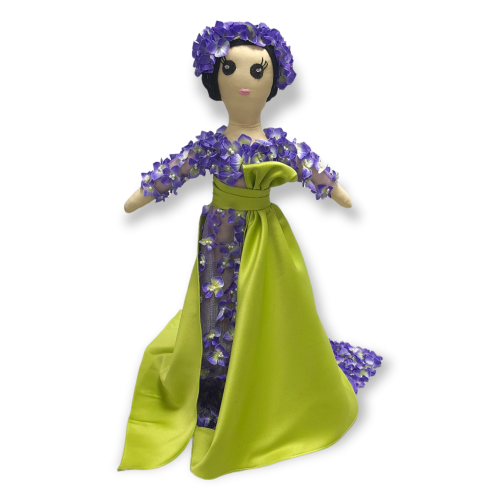 Beatriz was inspired and named after my grandmother who is the main reason why I fell in love with fashion.
The flowers on the dress are made from hydrangeas which were my grandmother's favorite bloom.
All the silk flowers are individually hand sewn onto the dress with nude pearls as accents. I completed the gown with a lime sash that complements the colors of the flowers.
Height: 55 cm