Jeannie Javelosa Notecards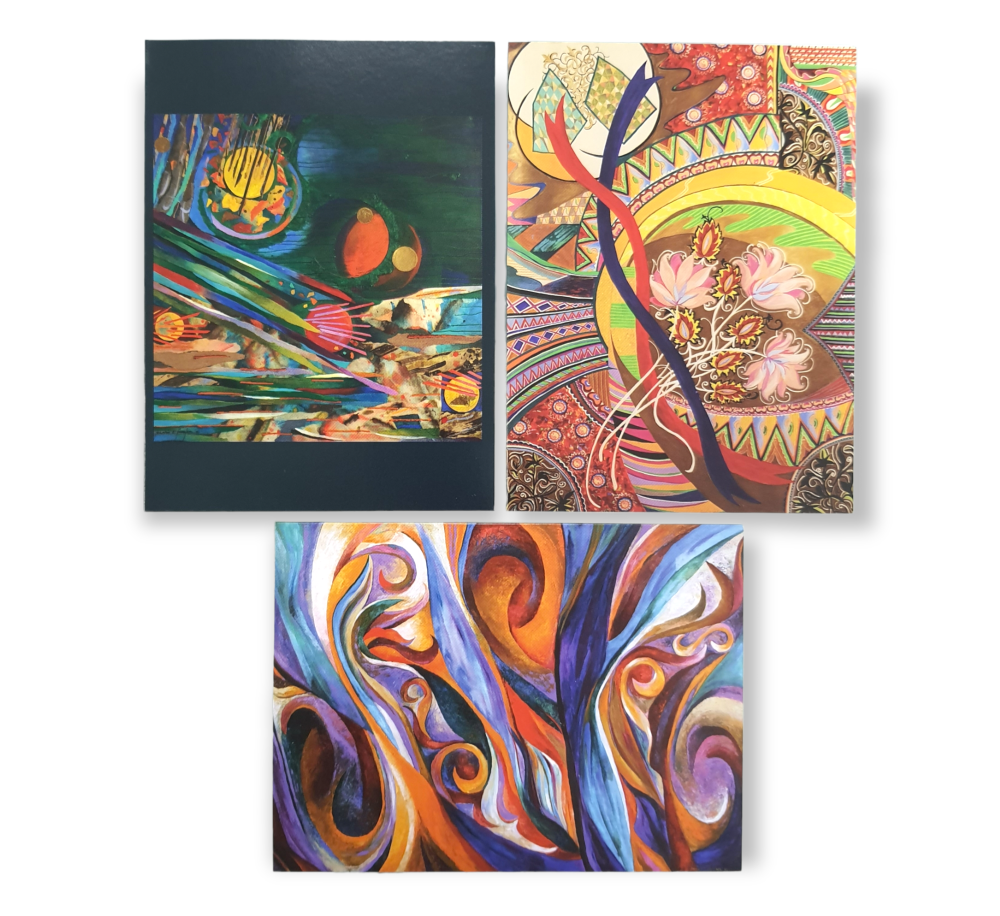 Jeannie is a versatile personality in the field of arts, culture, and communication. She holds a Masters degree in Fine Arts from the University of Pennsylvania. She has had more than twenty solo exhibits and received awards for her printmaking. Jeannie's images use bold, vivid colors, moving forms and lively compositions, reflecting the vibrancy, dynamism, and color of our world.
This set of 6 notecards features 3 images by Jeannie Javelosa and comes with envelopes.
Size: 14.5 x 10.5 cm