Yakan Table Runner (Yellow)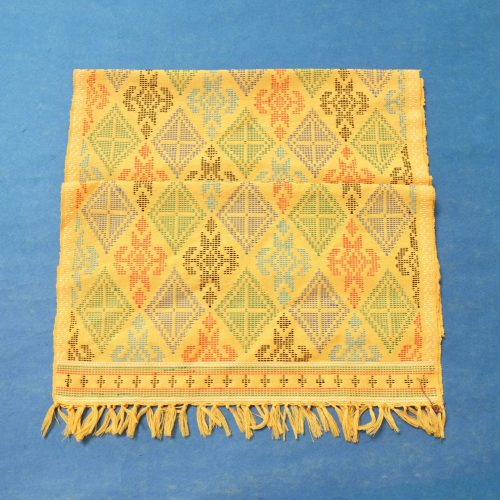 Yakan, an ethnolinguistic group in Southwestern Mindanao Island, is known for their fine and brightly woven tapestries. A typical Yakan design is the diamond pattern, a distinctive motif for a range of tapestries–table runners, decorative wall pieces, and malong (tubular, wrap-around skirt).
Yakan table runner is a handwoven product made by the Yakans in Basilan and Zamboanga.
2 meters long