Philippine Magazine Notecards by Gavino Reyes Congson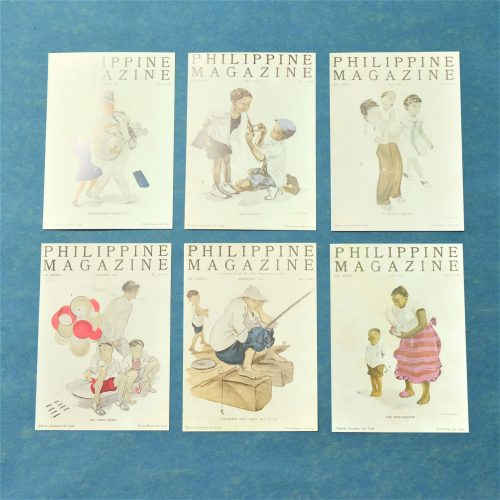 This set of 12 notecards features six images by Gavino Reyes Congson and comes with envelopes.
Gavino Reyes Congson (19010-2006) illustrated popular covers for the Philippine Magazine from 1936 to 1941. Having trained with London School of illustrating and Cartooning and the Federal Schools, Inc., both US-based correspondence schools for artists, Congson's candid drawings of Manila Street scenes are noted for their charm, humor, and uniqueness from the mainstreams visual art in publications of the time.
The Philippine Magazine was pre-war monthly published and edited by AVH Hartendorp in Manila. Its readership consisted of expatriates, intellectuals, artists, teachers, and students. Quality essays, fiction, and poetry, as well as illustrations by artists like Gavino Reyes Congson were featured in the magazine.