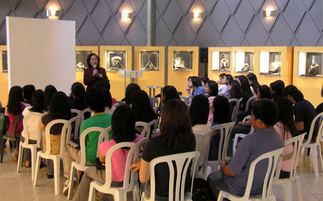 The museum offers a variety of learning experiences that link sectors and audiences and that promote a better understanding of art and heritage, corporate collections, and the creative industries.
Culture and Development Talks
Recognizing the importance of culture as a main pillar in national development, the museum offers Saturday afternoon lectures exploring local art, culture, and heritage to help promote our distinct Filipino identity.
Art and Investment
This focus on art and investment includes talks on personal and corporate art collecting, preservation, markets, auctions, insurance and other securities related to art.